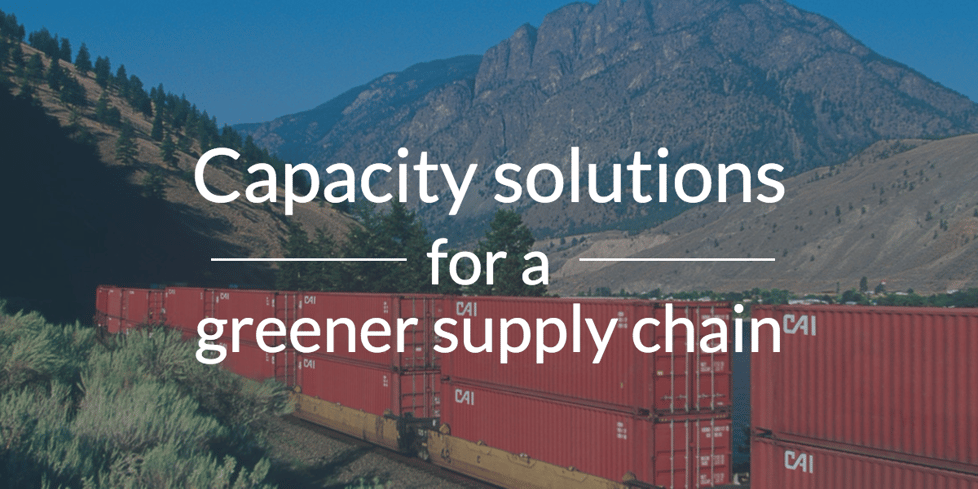 The logistics industry has seen several decades of rapid growth, as companies have found innovative and efficient ways to bring goods to every corner of the globe. While that means access to more products for consumers, job creation, healthy economic growth, and closer international trade relationships, it also comes with one unfortunate side effect: increased carbon emissions.
As climate science reveals more about the effects of human behavior on the environment, many companies and industries have started to examine (and take steps to reduce) their carbon footprints. This is not just beneficial for the sustainability the planet, but it's also good business; many consumer groups and individuals prefer to support companies with a stated focus on improving their environmental metrics.
However, when capacity is as tight as it is currently, sustainability initiatives often (and understandably) get placed on the back burner. In past years, January has typically been a slow month for businesses giving supply chain managers more time to evaluate their processes and set carbon emissions goals for the upcoming year. However, 2018 already looks to be an extremely competitive year for capacity. For companies trying to maintain a smooth a supply chain without exceeding budgets, reducing environmental impact may become less of a priority.
Read More