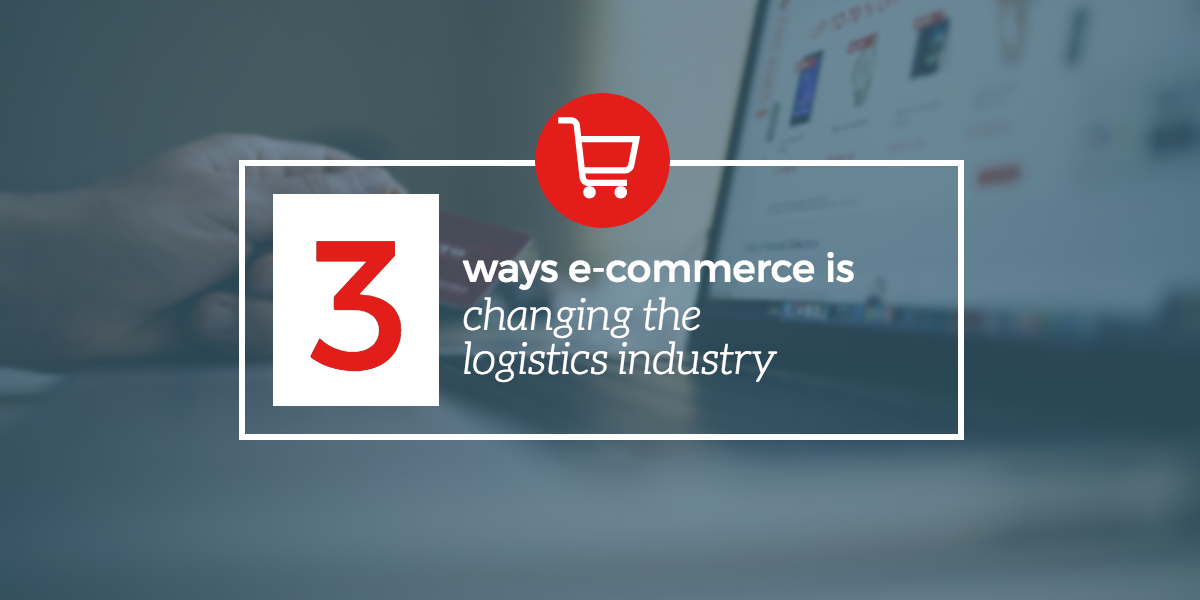 Two decades ago, when e-commerce was a nascent idea, there were very few companies trying to sell products online. Because it took consumers a few years to warm to the idea of online shopping, early e-commerce operations didn't have the need for the expansive logistics operations that currently power giants like Amazon or Wal-Mart.
However, as e-commerce has caught on and the scale of business has steadily risen, online businesses have had to find more ways to compete in a crowded marketplace. To stand out from the crowd and maintain customer loyalty, most online retailers find themselves continually trying to offer faster, cheaper shipping or easier returns. This often means totally rethinking their fulfillment and logistics processes.
Surprisingly, despite its steady growth over the last 20 years, e-commerce still only accounts for 10% of total retail sales. But even with this relatively small market share, online retail's rise has elevated the importance of efficient logistics operations and has reshaped the industry in numerous key ways.
Here are several major shifts in the logistics industry that have resulted from the rise of e-commerce:
More complicated transportation needs
For brick-and-mortar retailers, the fulfillment process is generally well-trodden territory; at predictable intervals, packages come directly to stores, either from suppliers or from corporate distribution centers. Since purchases and returns all take place in centralized physical locations, companies with storefronts often have relatively simple logistics needs.
But for online businesses, getting goods to many changing locations safely and on time requires some complex planning. Costly and complicated processes like last-mile delivery and reverse logistics mean that online retailers may be constantly adapting their practices to meet customer needs and stay competitive. These factors have created more highly-specialized functions in the transportation sector, and have highlighted the need for e-commerce companies to partner with experienced logistics partners to help them secure the various services they need.
Speedier shipping times
In the last few years, consumers have been trained to expect their products to arrive quickly and at low or no cost to them. Unchecked, this can take a hefty toll on retailers' profitability—a sacrifice Amazon has signaled it is prepared to make to continue its meteoric rise. For less-established e-commerce businesses without the resources Amazon has at its disposal, meeting customers' expectations for fast (and cheap) shipping requires strategic decision-making.
Another popular method for providing faster shipping times is to move inventory closer to the end customer by using a more diffuse network of warehouses near major population centers. This allows faster deployment and shortens the shipping distance to help retailers meet consumer expectations for quick turnaround times. While this solves one common challenge faced by growing e-commerce businesses, it introduces another: stiff competition for warehouse space.
A more competitive market for warehouse space
The warehouse market isn't just getting tighter because there are more players expanding their distribution networks and competing for space; each of those e-commerce companies needs more space in order to run efficient fulfillment operations. To get items out to customers quickly, retailers have to stock more items and keep a wider variety of inventory on hand. Additionally, these companies have to account for the space needed for picking, packing, and shipping operations, as well as space to process returned items.
As e-commerce operations scale up and more retailers employ this strategy, competition for warehouse space near major cities (where real estate is more expensive) will get tighter and tighter. But in the race to meet customer expectations for fast delivery, creating a broader network of fulfillment centers may be a more sustainable strategy for retailers than paying for expedited shipping for each transaction.
Be prepared for what's coming next
For companies in the rapidly-growing e-commerce sector, it can be tough to keep up with the constant changes and the increasing expectations involved in logistics planning. As consumers become more accustomed to fast, free shipping and easy returns, the challenges for smaller online retailers become more evident.
In order to provide a positive customer experience and build loyalty, e-commerce operations will have to commit to continual improvement and investment in their logistics processes. But managing all these factors in-house can be an uphill battle for new companies with limited experience and expertise in this area.
CAI has decades of experience in providing customers all around the world with services that always fit the current challenges of the market. For container equipment needs, contact CAI today.