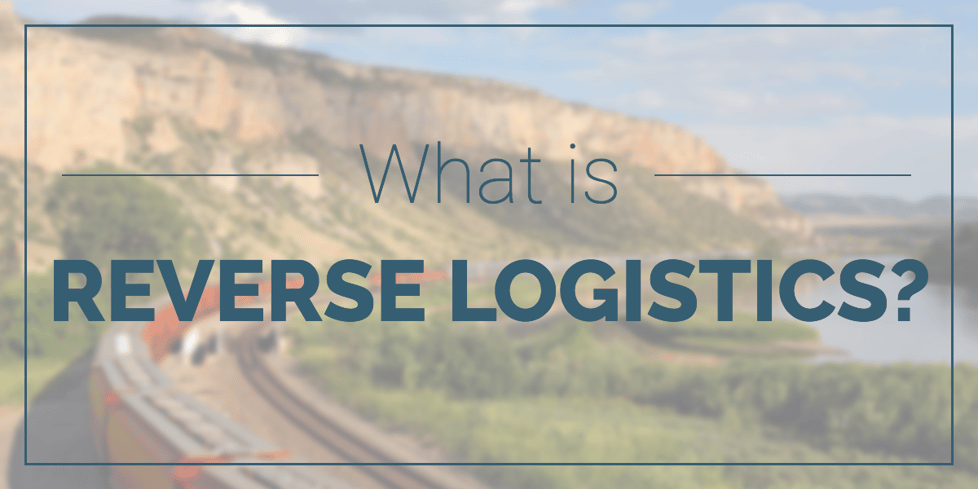 When we talk about the traditional flow of logistics, we imagine the movement of raw materials to one or several manufacturers. Then, we picture those completed goods moved to distributors or final consumers, or some similar combination. Whatever parties are involved, the focus involves moving products forward from source to final destination.
But what about when an item needs to move backward, from a consumer back to the store, or from the store back to the manufacturer? These instances are examples of a process called reverse logistics.
Reverse logistics involves the movement of items back at least one step through the supply chain. Sometimes this is for merchandise being returned due to personal preference or due to product recalls. Sometimes it's for the repair or refurbishment of a used item to recapture some value. Other times, it's for the responsible recycling of materials. Whatever the reasons for backward movement, it's an important consideration for supply chain managers across many industries.
Generally, most ecommerce retailers have had to incorporate some element of reverse logistics for consumers who need to return a product. The biggest online shopping giants like Walmart, Target, and Amazon, and many major department stores have all spent significant time and resources to hone their reverse logistics operations.
The goal, as with all other elements of their supply chain, is to create as seamless an experience for consumers as possible in order to strengthen brand loyalty and ensure future purchases. This may include free shipping both ways (for the initial purchase and for any returns), immediate refunds (issued before the returned product has even been received), print-at-home shipping labels, or scheduled pickups. These benefits are attractive to consumers, but they can be quite costly and labor-intensive for retailers.
Reverse logistics are a factor in some capacity for nearly all supply chains during all times of year, but for consumer goods, January is understandably the biggest boom time. The National Retail Federation estimates that one out of every three holiday gift recipients will return at least one item to the store from which it was purchased in the weeks after the holidays. In fact, this period accounts for 24% of the entire year's returns. According to an annual survey by Deloitte, 2016 was the first year where online shopping accounted for more purchases than those made in department or discount stores—an estimated 50% of all holiday gifts were purchased online.
While it is by no means a new concept, these data points show that the scope of reverse logistics has broadened and become more prominent, touching millions of ordinary people who don't work in logistics or transportation.
As the role of efficient reverse logistics operations expands, supply chain leaders will need to take proactive steps in order to maintain positive relationships with suppliers, manufacturers, distributors, consumers, and all other parties. This will likely mean rethinking some internal processes and implementing new methods to streamline the process for end users. For companies with expansive supply chains, it may also necessitate new partnerships with reverse logistics experts.
As with any questions you may have about how to create the best experience for your complete supply chain, discuss your concerns about your reverse logistics functions with a trusted third-party logistics partner. Their broad expertise and depth of industry knowledge can help you find the best solution for your company that fits within your budget and current practices.