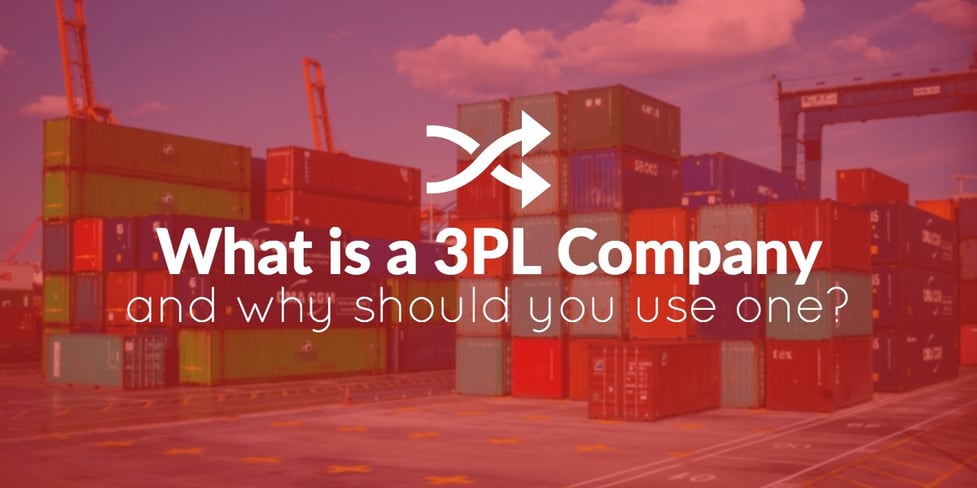 For supply chain managers with large operations, having a working knowledge of where all goods are at all times is crucial. But unless everything runs on a predictable and precise schedule— and it occasionally doesn't— this can be difficult to maintain. Managing a supply chain from end-to-end involves more expertise and visibility than most people are capable of handling on their own.
That's why instead of handling the entire process in-house, many supply chain managers choose to work with third-party logistics providers (3PLs) to help them ensure the successful transportation of their goods.
What is a 3PL?
A 3PL provides outsourced logistics services. The "third-party" part refers to the fact that 3PL companies are neither the shippers nor the receivers. As of 2008, the legal definition of a 3PL is "a person who solely receives, holds, or otherwise transports a consumer product in the ordinary course of business but who does not take title to the product."
Third-party logistics can involve any of a variety of elements, depending on the needs of the customer and capabilities and expertise of the 3PL. It usually entails transportation or freight management, but can also include warehousing, distribution management, freight consolidation, or other activities.
Why work with 3PL companies?
Focus on what you do best
Choosing to work with a 3PL allows businesses to focus on their core competencies and increase productivity, with the reassurance that their goods will be transported safely and reliably. Instead of having to worry about sourcing and pricing reliable transportation or storage, you can trust your 3PL provider to find the correct solutions for you.
Take advantage of their expertise
Because of the breadth of their experience with various companies and industries, 3PL companies are equipped with the knowledge and resources to handle anything that comes up. They're up to speed on the current best practices, and are aware of any relevant laws or regulations that may present challenges. Your 3PL company will help you navigate the ever-shifting logistics landscape and can save you significant frustration and protect you from what you don't know.
Save time and money
Working with 3PL companies to navigate your supply chain processes helps you find the best carriers and methods of transporting your goods without eating up the time it would take to source them yourself. A trusted 3PL will be able to figure out the most cost-efficient and reliable way to execute your logistics, saving you from costly mistakes. Additionally, your 3PL will manage time-intensive activities like paperwork, billing, and communicating with individual carriers, streamlining the whole process on your end.
Gain flexibility
For businesses with seasonal fluctuations, outsourcing logistics to a 3PL can provide an easy way to scale shipping capacity up and down to meet specific needs. Since 3PLs have contacts with many carriers, they're able to connect with them to meet sudden upticks in shipping needs that may come up. Agility and responsiveness are built into the business model for 3PLs, so they're able to meet unique challenges with a quick turnaround.
Protect your reputation
A third-party logistics provider can help you avoid the headaches and damaged reputation that come with lost shipments or unpredictable delivery times. A 3PL's visibility into the whole transportation process from beginning to end gives you the ability to plan and manage expectations for all involved parties.
If you'd like to learn more about how partnering with a third-party logistics provider like CAI can help meet your business' transportation needs, feel free to contact us for a consultation.