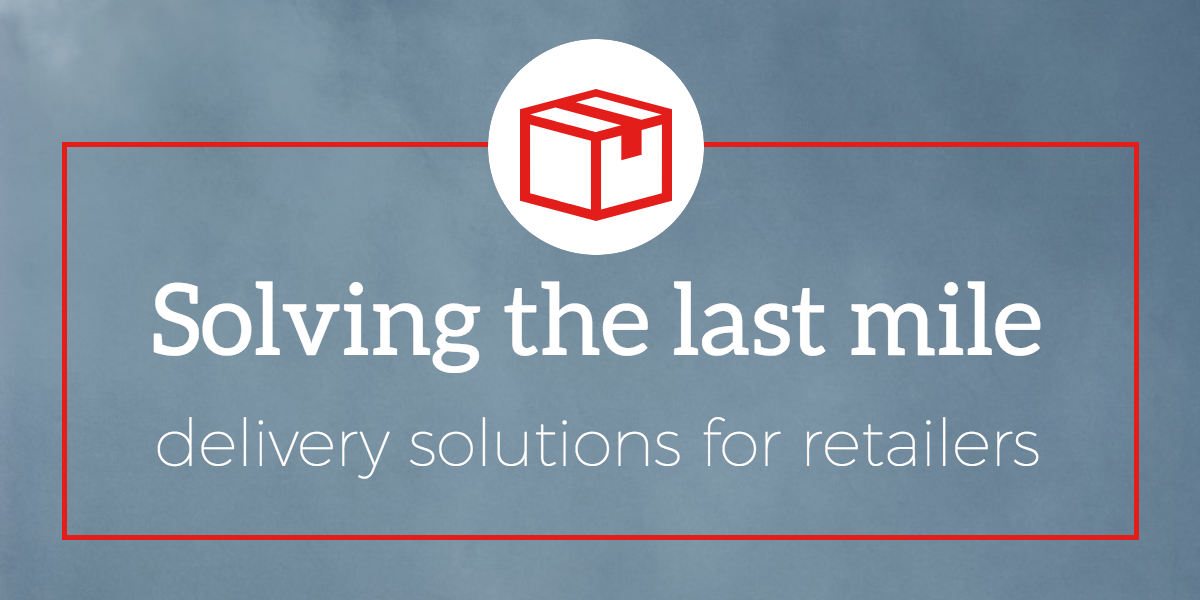 The final delivery of an item to a home or place of business is the only interaction most customers have with the supply chain. Except for that brief interaction with the person who hands them their packages, they're often unaware of the complexities involved in producing or transporting the items they hold in their hands.
But as any supply chain manager in the retail sector can attest, this final step in the delivery of goods is no simple feat. In fact, it is often the most fraught with complication, cost, and frustration. Of all the complex moving parts of the whole operation, the last few hours on a truck can cause more headache than the rest of the process combined. There are several reasons for this.
What makes the last mile a pain point for retailers?
For one, there's very little overlap between carriers who work on a national level and those that work at the local level. Longer-haul carriers follow relatively predictable routes with known beginning and end points. For final-mile carriers, however, the end point isn't a single warehouse or distribution center. Instead, it's a changing lineup of commercial and residential locations. The fragmentation in the industry between various specialties means there's plenty of room for confusion and error. It also means your goods will likely change hands a few times on their way to the final user.
Second, customers now expect their shipments quicker. A three-day timeframe was fast for the industry—until recently. Now, because of big retailers like Amazon and Wal-Mart, a two-day turnaround has become the industry standard. Same-day delivery has also started picking up steam, leading many to suspect it'll be the new normal in the next few years.
Customers are generally not willing to pay more for this increased speed, either. According to Small Business Trends, 28% of online shoppers will abandon their cart if the shipping price seems excessive. Consumers have become accustomed to paying very little, if anything at all, to get their items shipped to them.
The need for fast, cheap, reliable shipping has sent industry-wide demand skyrocketing in past years. Unfortunately, meeting this demand is more challenging because of a severe driver shortage. In an attempt to meet these needs, Amazon and other tech giants are testing technological solutions to this problem. The potential of futuristic drones, self-driving cars, and delivery robots is exciting. But the possibility of industry-wide rollout in time to meet the growing demands seems unlikely.
How can retailers solve the last-mile delivery problem?
Legacy carriers such as the United States Postal Service have taken advantage of this growing need and stepped in to make residential final mile deliveries. However, the costs are still often higher than either the shipper or the final customer want to pay. So, what can retailers do about this problem? Is it possible to meet the demand for reliable and quick delivery without incurring huge hits to profitability?
First, it's important to know your limitations so you can work within them. It's often necessary to decide on which metric you want to be competitive: price or speed. Take stock of what's most important to your end customer, and adjust your processes (and their expectations) accordingly.
If you're trying to compete on price, it may be worthwhile to ask customers to pick up their online orders at a local storefront or another predetermined location (such as an Amazon Locker). This may be a less desirable option from an experience standpoint, but it's a great way to reduce the cost of shipping.
If shipping speed is the metric you're trying to improve, sourcing capacity on a quick turnaround is likely among your biggest pain points. The gig economy may be a great way to find necessary capacity for smaller shipments. Crowdsourcing apps like UberRUSH and Amazon Flex allow shippers to take advantage of the capacity in passenger cars. However, this may be costlier and riskier in terms of professionalism and reliability.
However, there's another option to consider: consulting an expert. Just as you would when managing other big and unwieldy elements of your supply chain, it's wise to turn to a trusted advisor in the industry to help manage this problem. While your third-party logistics partner may not be in the business of managing final-mile deliveries, they should have the expertise to help you find solutions that will lighten the load and create a smoother experience.
Your 3PL may tackle this problem by helping you identify and remedy inefficiencies in your warehousing and fulfillment processes or mode of transport. By decreasing costs and inefficiencies in other areas of your supply chain, you'll free up more resources to put toward last-mile delivery solutions. They may also be able to connect you to trustworthy final-mile providers in the most concentrated areas for deliveries. Whatever your biggest final-mile obstacles are, consulting a trusted logistics partner to get their input and advice can help you keep your customers happy while growing your bottom line.