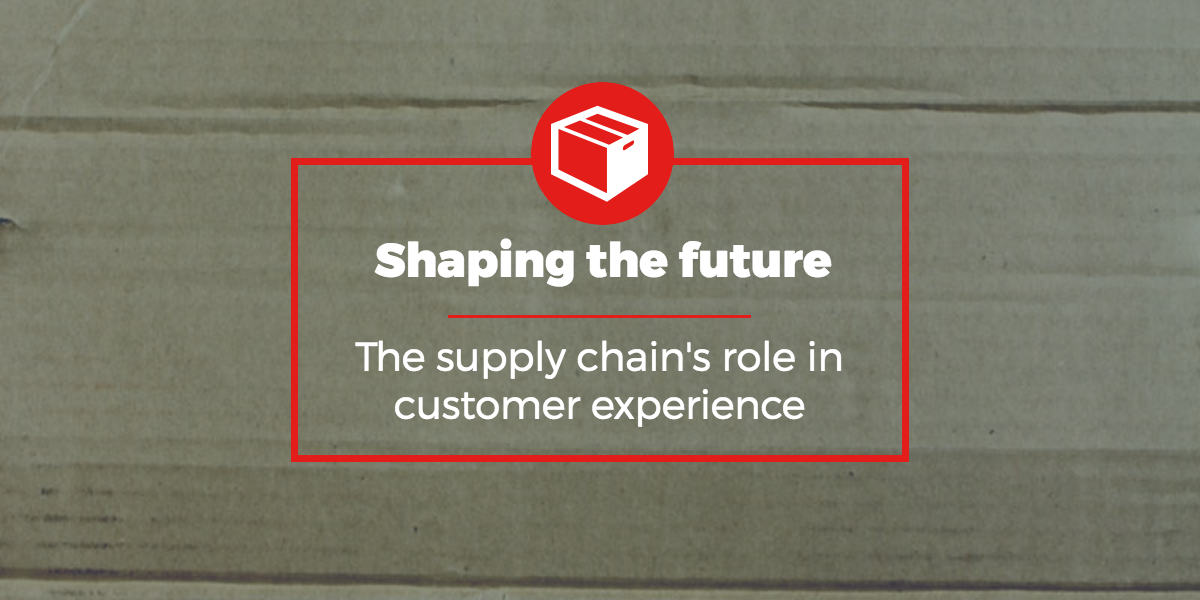 In the past decade, most consumer-facing companies have been forced to make decisions based on what companies like Amazon and Walmart are doing. To keep customers happy and coming back for more, it's become a necessity to try to compete with the retail giants on price, quality, or customer service— if not all three. Even business-to-business companies are feeling the heat, as consumers bring their new expectations with them to the workplace.
With the goal of building brand loyalty and maintaining market share, many corporate leaders have started to look beyond purely providing good customer service and toward a new driving metric: customer experience. The term "customer experience" encompasses the entirety of a customer's interactions with a brand, from the first visit to a website or store all the way through to a purchase (and ideally, future purchases).
Creating an optimal customer experience is an enormous undertaking, requiring companies to continually re-adjust priorities, create stronger communication between departments, and shift internal processes. While this may sound overwhelming and expensive, the alternative is not an option; failure to make the customer experience central to the company's goals can mean stagnation, lost profits, or worse.
For any company that ships physical goods to customers—whether they're consumers or other businesses— it's become clear that one key to an optimal customer experience is a seamless, communicative shipping process. While supply chain managers may have previously been tasked with finding the most cost-effective way to get goods to customers, corporate leaders are now finding that investing money into creating a more convenient shipping process for the customer is worthwhile.
It's becoming abundantly clear that supply chain managers have a crucial role to play in creating a positive customer experience and building brand loyalty. Here are a few ways your company's logistics processes can make a good impression on customers:
Efficient fulfillment
Every customer wants to feel that their orders are a high priority. Once payment has been submitted, the clock starts ticking; the longer a customer goes without a status update, the more frustrated they're likely to become. Efficiency is the name of the game, and getting shipments on the way to their destination quickly is crucial for maintaining a positive relationship with customers.
In order to create a more customer-focused fulfillment process, look for ways to streamline internal distribution center processes. Perform audits and analyze whether the layouts and locations of products in your warehouses make sense, or whether additional training is needed for staff. By reducing the time it takes to get items off the shelves and on their way, you can communicate to each customer how much you value their business.
Free or fast shipping (or both)
In most sectors, free shipping has practically become an expectation. And it doesn't stop at free: because Amazon offers free two-day shipping to its Prime customers, faster shipping speeds are also becoming necessary in order to compete.
The cost of these new demands can be staggering for small companies, but in order to maintain a positive customer experience and stay competitive, they're the price of doing business. To pay for fast and free shipping, company leaders may need to look for other places to reduce overhead that can be invested in the supply chain.
One crucial element in a positive customer experience is effective communication. Even if free and fast shipping is unaffordable for your company, managing customer expectations about when to expect a shipment can go a long way toward preventing frustration. To the extent that it's possible, provide updates about the location of their shipments at every stop along the way, along with an estimated date for final delivery.
Simple returns
Occasionally, a customer will find that the products they've ordered aren't what they need. Although they can be frustrating and costly for companies to manage, returns are an important aspect of the customer experience. Offering gracious customer service and making it as convenient as possible for customers to return their orders and get a refund is a great way to build brand loyalty and increase the likelihood of future purchases.
How to maintain your competitive edge
None of these processes are easy to develop or change. The entrenched habits and ways of doing business that have served your company until this point are likely being upended by increased customer expectations. Evolving your supply chain processes to give customers a better experience is crucial in order to stay relevant and profitable.
The good news is that your company doesn't have to manage all these changes alone. Whether you need to find more efficient ways to manage fulfillment, provide free and fast shipping (without going in the red), maintain visibility, or facilitate convenient returns, a trustworthy third-party logistics partner can connect you with the right solutions. By getting help from an experienced and resourceful 3PL, your company can create logistics processes that enhance the customer experience and earn repeat business.