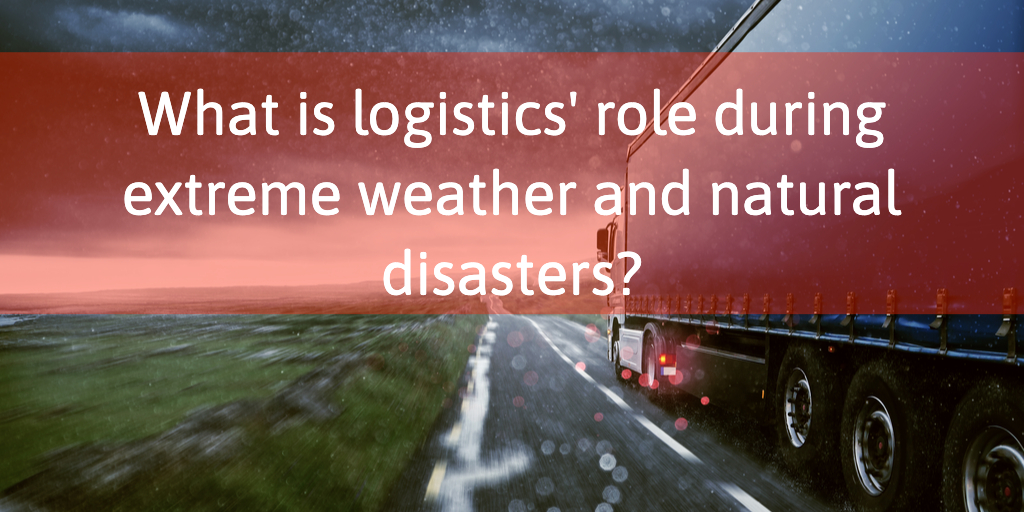 Hurricane season is well underway, and many companies find themselves unprepared for the disastrous tolls it can have on their business. Based on a 2017 survey from FM Global, over 60% of company executives felt that hurricanes had an "adverse effect on their business" and that they were "not completely prepared" to handle the effects of hurricanes.
There is no doubt that extreme weather conditions have intensified in recent decades. According to the Insurance Information Institute, on average there are 12 storms, six hurricanes, and three major hurricanes in a typical calendar year. Such widespread and frequent natural disasters disrupt the transportation and logistics processes, ports, and hubs across the southern U.S. coast.
Effects on supply chain
When a hurricane hits, its effects go far beyond one specific region. In fact, the widespread flooding and high winds brought by a storm create a domino effect on the supply chain, impacting both domestic and international shipping routes and schedules. Many companies suffer inventory loss, lower freight volumes, and overall lower productivity and efficiency as a result.
Houston and Florida, which serve as prime hubs for rail, trucking, and marine traffic, are some of the biggest targets in the U.S. for natural disasters. Tropical Storm Imelda, for example, hit the Gulf Coast with 40 inches of rain in late September of this year. Similarly, Hurricane Dorian's assault on the Florida coast in August 2019 had many companies scrambling last minute to secure their assets and regain control over their supply chain.
What can you do?
Be prepared
Natural disasters remind us of how important it is to be prepared. A back-up plan with strategic alternative solutions can cut down logistic delays.
At CAI Logistics, we have back-up emergency plans in place to protect our employees and keep our customers' businesses moving. We utilize our entire network of seven offices to support customer needs, and our proprietary technology helps provide alternative transportation solutions to impacted business.
Reevaluate and adjust the relationship you have with your 3PL
Two-way communication between customers and their 3PL provider is imperative in order to adapt to each unique extreme weather situation. Additionally, it is important to establish a strong and diverse network of private and public companies to improve the lines of communication and support. With a proper logistics partner, you can create alternative strategies to cut down, reroute, and stay on top of the most current logistics issues after a natural disaster.
Natural disasters can create capacity imbalances across all modes and throw markets into turmoil. CAI Logistics' years of experience and flexibility allow us to provide effective solutions for our customers to keep their businesses moving. If you'd like learn more about how CAI Logistics can help you prepare for disaster, please contact us here.
Talk to us
At CAI Logistics, we practice transparency in all we do and communicate clearly to ensure that you are informed every step of the way. We also pride ourselves in providing our customers with excellent service and a seamless experience for any region or type of shipment. Our depth of experience in the industry helps us create reassuring contingency plans for our customers when needed, and our wide network of trusted carriers can be deployed quickly to meet needs as they arise or change. We'd love to talk about what we can do to support your organization. Contact us to learn more.