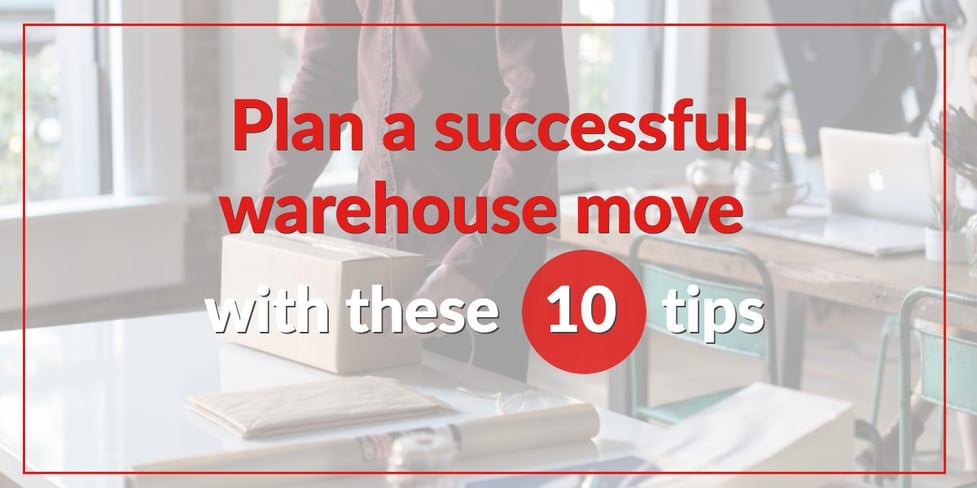 Warehouses are no longer pure storage facilities or storehouses. In today's supply chain, your warehouse needs to contribute to the overall efficiency, productivity, and cost-effectiveness of your business. If it's not doing that, it may be time to reevaluate. To further streamline your supply chain, the functions of a warehouse need to shift to include inventory control and cost management.
One service helping to streamline the warehouse function in the supply chain is cross-docking. Cross-docking occurs when materials are unloaded from one vehicle (truck or rail car) and immediately loaded into another vehicle without being stored for any period of time between transfer. In some cases, goods may be stored for a limited time between transfers. You'll often see companies who import goods use cross-docking services to drive efficiency. Cross-docking lets them receive their goods and separate them by purchase order, SKU, or destination without actually storing them. Other benefits of cross-docking include reduction in the following:
Time in the chain from production to customer
How to prepare for a warehouse move or relocation
As you make changes to streamline your supply chain, you may be expanding your warehouses, moving inventory around, and adding or reducing the number of warehouses you occupy. Moving warehouses and changing the distribution process adds a lot of work onto your already full plate. This type of project requires organizational skills and can't be done right without planning ahead. As you work to become more agile in managing inventory, review these tips to get through a successful warehouse move.
Make a realistic estimate of the required man hours
Chances are high that you'll continue to operate, even in the midst of your move. Take time to map out realistic expectations of your workers. Estimate how many hours of work will go toward the move compared to how many hours will go toward regular warehouse operations. You will also need to allocate enough management resources for both sides of the operation. Keep in mind that unexpected things happen. Be sure to add in some buffer time to allow for any issues that may come up.
Communicate with employees
Depending on how involved your employees will be in the warehouse move, be sure to communicate any pertinent information to them. This could include details about location changes, day-of duties, and so on. Give everyone a moving-day agenda ahead of time so each employee knows where they're expected to be and what duties they're required to perform. With everything tasked out, you'll be sure nothing gets lost in the shuffle of such a large move.
Organize your current inventory
Get everything in its place and accounted for before it moves. Going through this process ahead of time will save you a major headache later.
Get rid of aged inventory
When you're moving warehouses, you're moving a ton of inventory—and you probably want to move as little as possible. Don't waste time and effort on old or dead inventory. When you map out your move hours, allow time to go through and purge outdated inventory.
Plan deliveries according to business needs
You may choose to receive lighter deliveries leading up to the move date to help lighten the load of inventory you have to move. But, if you don't want to deal with checking in a lot of deliveries right away at your new warehouse, you may opt to receive more deliveries ahead of time. Do what works best for your business and inventory management.
Get the right equipment and supplies
What will your warehouse move require? From large equipment like forklifts and pallets to smaller supplies like packing tape, blankets and surface protection film, make a list of everything you may need. Don't forget to include any special safety gear your employees may need during this time. Speak with your 3PL company about what supplies and equipment they include in their services and what you'll need to bring yourself.
Know your codes
Before moving into your new building, be sure you know all building codes and have obtained any required permits and other requirements like sprinkler systems.
Plan an emergency evacuation route
Don't forget to allow space for an emergency evacuation route in your new or transitioning warehouse. You need to understand any requirements or codes for evacuation routes. Plan these when developing your layout—before you're moving in inventory.
Create a list of changes to make for your relocation
Like moving to a new home or office, warehouses will need the transfer of certain services like electricity, internet, and so on. Don't forget about change of address and mail forwarding.
Find the right 3PL partner to help
You may be moving inventory to a warehouse in a remote location or making changes that require outsourced services and expertise. Whatever the case, using a third-party logistics provider when moving warehouses or moving inventory among warehouses will help make the transition smooth and simple. At CAI Logistics, we optimize the warehouse moving and transportation process with industry-leading technology and streamlined solutions tailored to your business needs. Not only will you experience a more effective move and productive warehouse, you'll receive cost-saving solutions to make the most out of your warehousing and distribution.