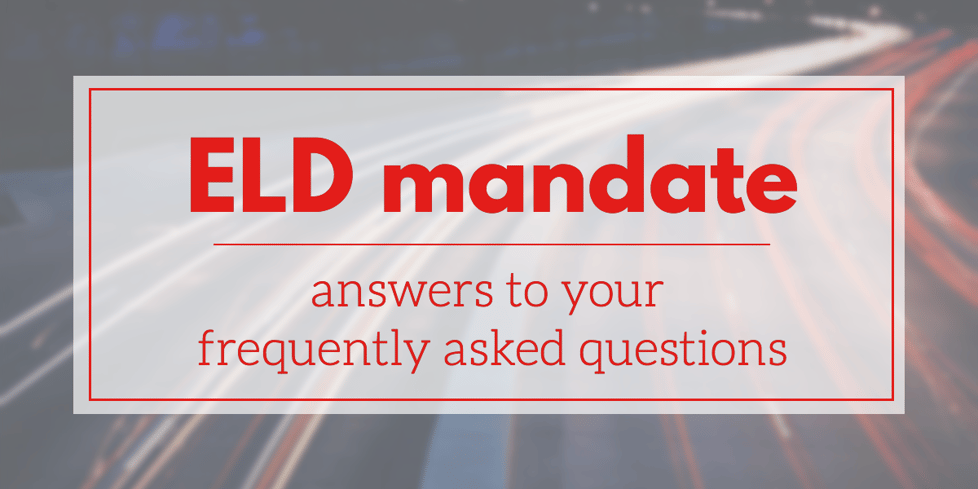 By the end of the year, big changes will roll out for shippers and fleets in America. Beginning December 18 2017, certain carriers and drivers must use an electronic logging device (ELD) under the ELD mandate. This rule applies to any carriers and drivers required to track Hours of Service (HOS) and maintain records of duty status (RODS).
With any government regulation comes questions and concern. What's changing, why, who does it affect? These are some of the many questions supply chain and fleet managers are asking as December creeps closer on the calendar.
To help clear up the confusion, let's examine the ELD mandate and answer some common questions surrounding the rule and its implementation.
Read More