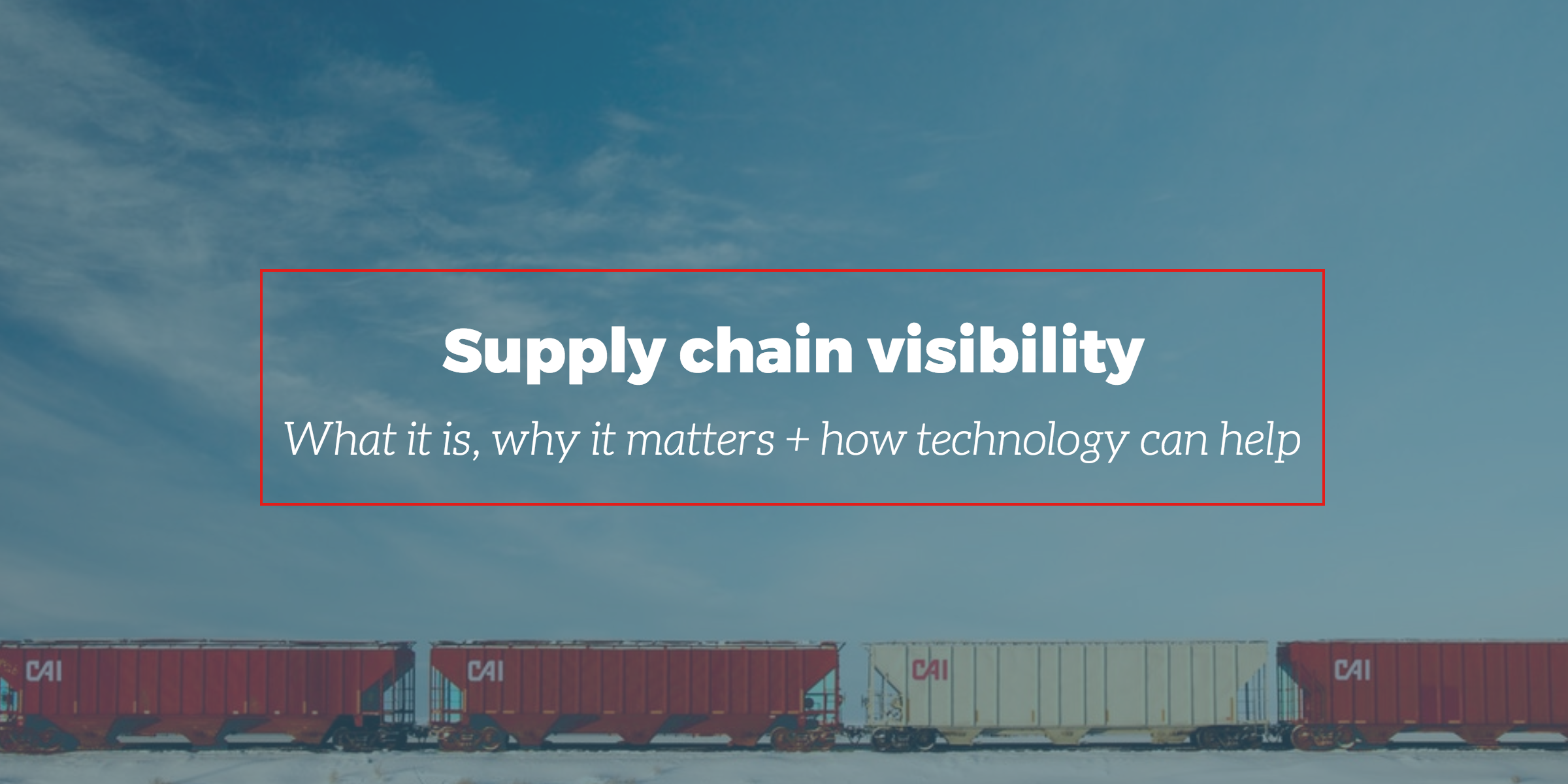 Despite being one of the most dynamic industries around the globe, supply chain and logistics can sometimes get a reputation for lagging behind in digital technology. And yet, we've heard big talk about blockchain, IoT, and big data being the future of logistics. To an extent, that future is here. But for many companies, actually implementing this type of technology at a large scale seems a long way off. Before we can embrace the technology of tomorrow, we have to understand and utilize the technology of today.
Although it's been a topic discussed in supply chain and logistics for some decades, many businesses still struggle to capture visibility into their own supply chains. We've come a long way, even in the last ten years, with the technology available to us to provide visibility. So, with all the talk of visibility, why can't we seem to get a handle on it? First, we need to understand what we mean when we say, "visibility," why we should care about it, and how to achieve it within our organizations.
Simply put, visibility in logistics is electronic information integrated between trading partners. But that's only the beginning.
Read More