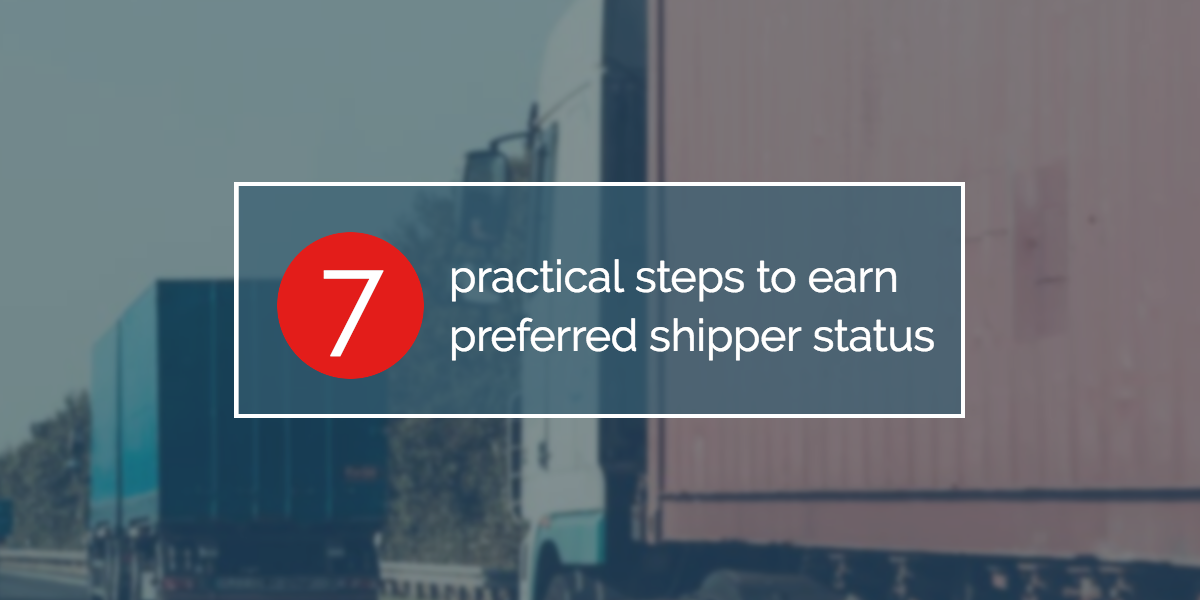 Are you having a hard time finding a reliable driver in this hot market?
Shippers have long enjoyed markets that gave them options for carriers and capacity. Today, that shipper-centric market is a thing of the past. The driver shortage, capacity restrictions, and regulatory changes have transformed the way carriers work with shippers. Now, carriers seek more strategic means about which shippers to work with, and shippers will have to face more competition to move goods and secure capacity.
Operational efficiency and driver productivity are becoming a priority for many carriers. But it's not just about enhancing efficiency. Carriers want shippers to understand their business and be better partners at every level. Shippers who focus on low-cost solutions rather than quality transportation services overlook key elements like consistency, communication, and performance when looking for capacity. In turn, carriers suffer risks and problems like idle trucks, negligence, lost profits, and frustrated drivers.
In the current capacity squeeze, the decision lies with the carriers instead of the shippers. Shippers who support driver-friendly ecosystems increase their chances to be selected, or preferred, for loads keeping their product moving.
Read More