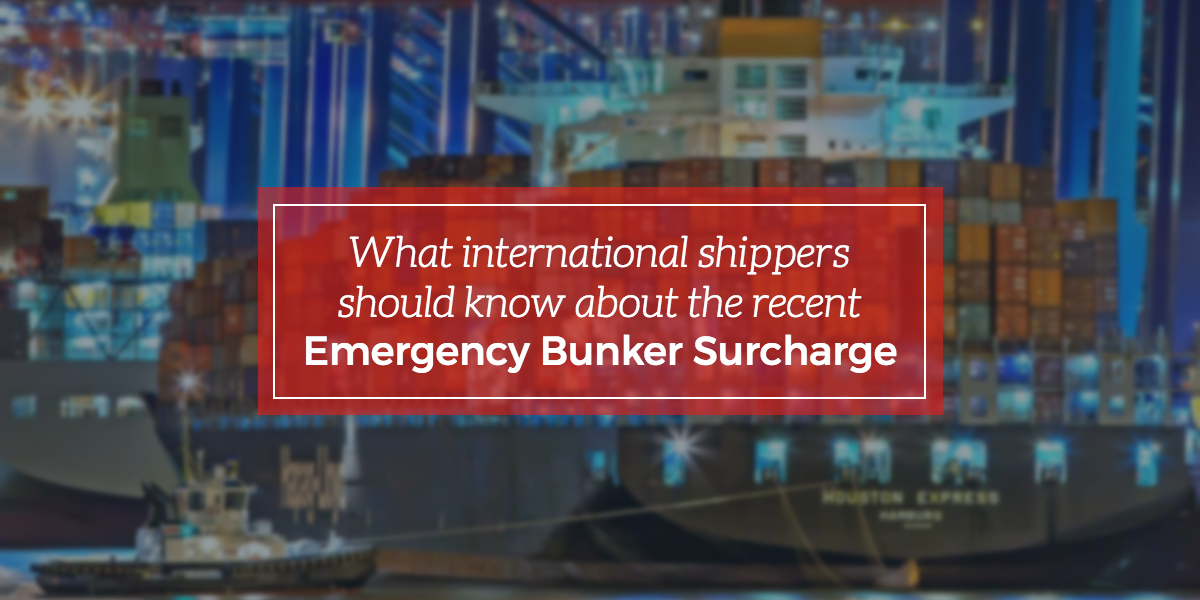 "We are introducing an Emergency Bunker Surcharge (EBS) as a necessary action to continue offering sustainable services to clients," Maersk announced on their website on May 2018. Other shipping lines like Cosco, CMA CGM, and Hapag-Lloyd have followed suit.
The heat of rising crude oil costs is being felt throughout the global supply chain. In ocean freight, bunker prices have spiked over 20% since April 2018. Carriers are struggling to find ways to cover their losses and have turned to emergency bunker surcharges. But are these surcharges a sustainable solution to the problem?
In this article, we'll explain the surcharge, the reason behind its implementation, as well as how these surcharges will affect shippers in the global supply chain.
Read More