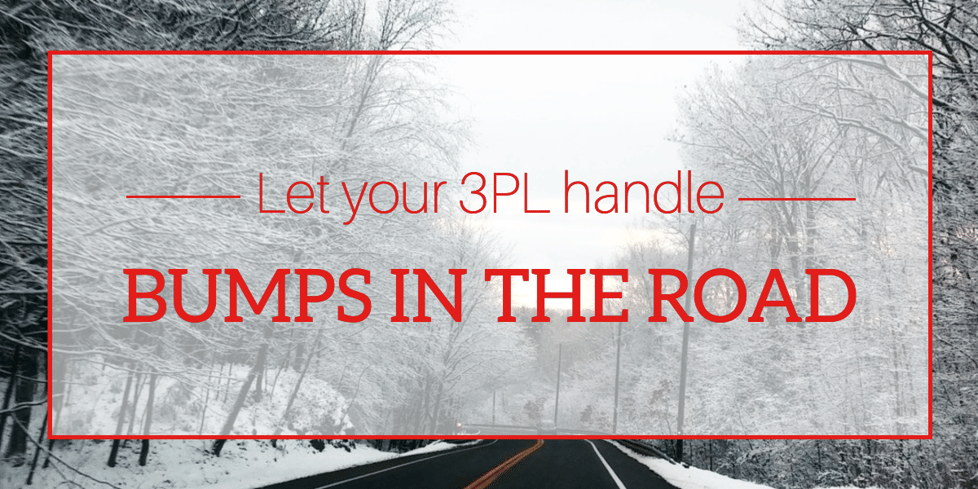 When it comes to managing a supply chain for your organization, the stakes are often high. Not only is your freight valuable, but so are the relationships between you and your suppliers, distributors, and any other involved parties. Your ability to ensure that your goods make it to their destination on time and in good condition can make or break your reputation in your industry. It's important to get it right as much as possible.
Unfortunately, there are so many aspects of the transportation process that are outside your control. Weather patterns, delays due to traffic congestion, problems with infrastructure, and other factors can put a dent in even a well-developed logistics plan. While these obstacles typically aren't the fault of any one party, and often aren't preventable, the fact remains: your goods still need to get where they're going, safely and as close to the original schedule as possible.
So how can you ensure that unexpected logistics hiccups don't destroy your schedule, budget, or reputation?
Rely on your 3PL's expertise
One of the wisest moves a supply chain manager can make is to build a strong relationship and maintain regular communication with a trusted third-party logistics partner. Ideally, this relationship would be established well in advance of any major expected changes in transportation needs, so that your 3PL can be involved in planning for additional capacity or new lanes. Having ample runway to find the best solution gives them time to reach out to their carriers to ensure needed capacity while keeping an eye on the best price.
This relationship is important even under the best conditions, but it can become especially valuable when unexpected road bumps threaten to derail a supply chain. While your day-to-day operations give you some understanding of the logistics process, your 3PL will have a bigger-picture view of how all the moving pieces fit together. They can zoom out and find solutions that are close to your originally-planned budget and timeline, saving you from additional stress or risk.
Make contingency plans with your 3PL
Though some factors that cause delays come out of nowhere, there are potential problems that you can plan for with the help of a 3PL. For instance, if your goods travel through regions that are at risk for certain natural disasters (e.g., winter storms or hurricanes in coastal areas), having a contingency plan for your most crucial shipments may help ease some of your worries. If you discuss your concerns with your 3PL in advance, they can work with you to develop backup routes, and stay aware of all available capacity in their network of carriers.
Talk to us
When it comes to transportation, no one likes surprises. At CAI, we practice transparency in all we do and communicate clearly and often to ensure that you know what's happening every step of the way. We don't see unexpected challenges as the end of the road. Instead, we problem solve with our customers to find solutions—no matter how big the obstacle.
We pride ourselves on saving the day for our customers by providing excellent service and a smooth experience for any region or type of shipment. Our depth of experience in the industry helps us create reassuring contingency plans for our customers when needed, and our wide network of trusted carriers can be deployed quickly to meet needs as they arise or change.
We're in the business of creating a smooth and reliable logistics experience for our customers. We'd be happy to talk to you about how we can help protect your goods and your reputation, giving you peace of mind even when the unexpected happens. Contact us to learn more.