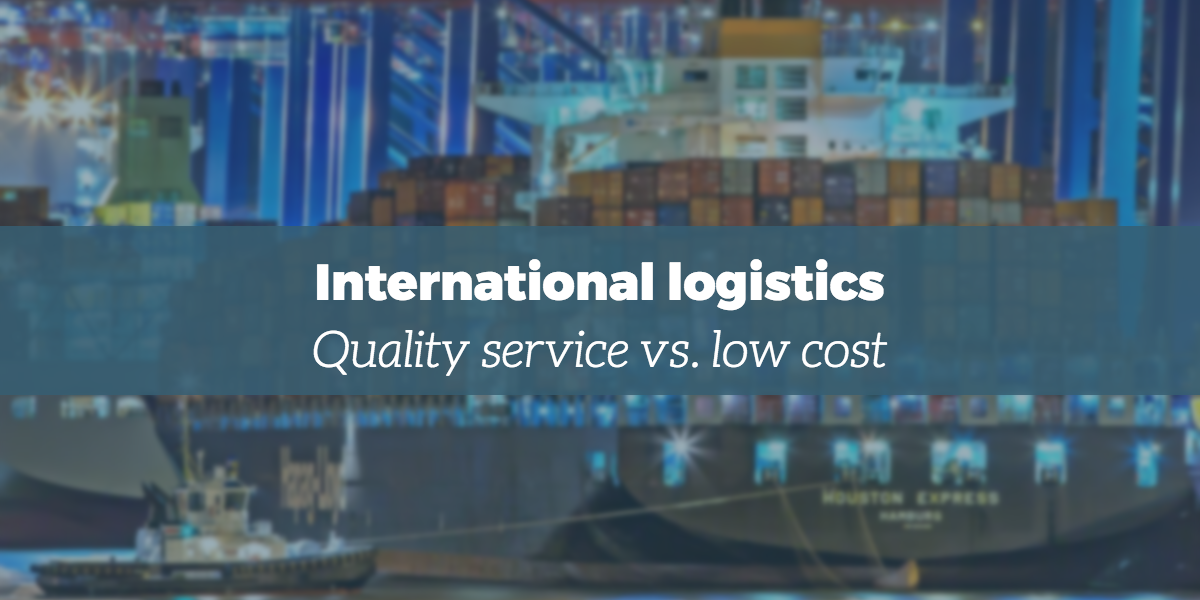 Fast. Good. Cheap—Pick two. Most people are familiar with this adage about the cost-quality tradeoff triangle. But when it comes to the transportation market, this isn't necessarily true in times of abundant capacity. In fact, there are times when it's possible for shippers and supply chain managers to have all three, with high-quality carriers competing with one another to provide lower costs and increased speed.
However, in a competitive market like the one we're experiencing now, supply chain managers may find themselves having to make tough decisions in order to keep their logistics operations running smoothly. For some, this means increasing flexibility when it comes to shipping speed. For others, it means finding more room in the budget to maintain existing timelines.
A third response to the existing logistics market, however, will generally yield subpar results: using lowest cost as the sole determining factor for transportation and logistics services.
Low cost as a red flag
With the current shortage of drivers and container capacity worldwide, it's understandable that cost-sensitive shippers may be anxious. The stiff competition to find adequate capacity means prices are on the uptick, and the rising costs are often even more pronounced for international shipping.
Faced with the pressure to continue delivering products to their destination on time without taking an eye off the budget, logistics managers will almost certainly get the urge to shop for cheaper solutions. But for many shippers, the potential risks of working with low-cost carriers may outweigh the benefits.
If a price seems too good to be true, it probably is. A price that is significantly lower than what other carriers offer should be a red flag; it usually indicates that a company is cutting corners somehow. Whether that means poor communication, lax standards, inattention to detail, or any other combination of factors, the service level offered by low-cost carriers usually explains why they're able to offer a noticeable cost reduction.
When it comes to international shipping, the complexity and the high stakes make poor service particularly fraught. Maintaining timelines for successful handoffs between transportation methods (from air or ship to train to truck, etc.) and ensuring the proper documents are available when borders are crossed is absolutely critical for successful international transportation.
Failure to get all these details right can mean delays, fines, or seized shipments. These outcomes result in frustration, potential damage to your company's reputation, and lost profits. In fact, the costly shipping errors resulting from negligence or poor planning by unreliable carriers often completely negate the initial cost savings.

What to do instead
Even with rising transportation costs, supply chain managers can make wise decisions that get goods delivered safely while protecting their company's profits. When the stakes are high, the safest course of action is to enlist the help of a trustworthy expert.
At CAI, we've proven ourselves over several decades of getting our customers' goods to their destinations (both domestic and international) safely and reliably, maintaining close communication and visibility with all involved parties. Our close working relationships with trusted carriers worldwide means we're able to act quickly and find effective solutions for complex international supply chains. This allows our customers to rest easy knowing that their goods, timeline, and budget are all in the right hands.
Is your company experiencing any pressing or unique challenges in this tight market? We'd love to talk to you about how we can partner with you to find solutions. Contact us today.