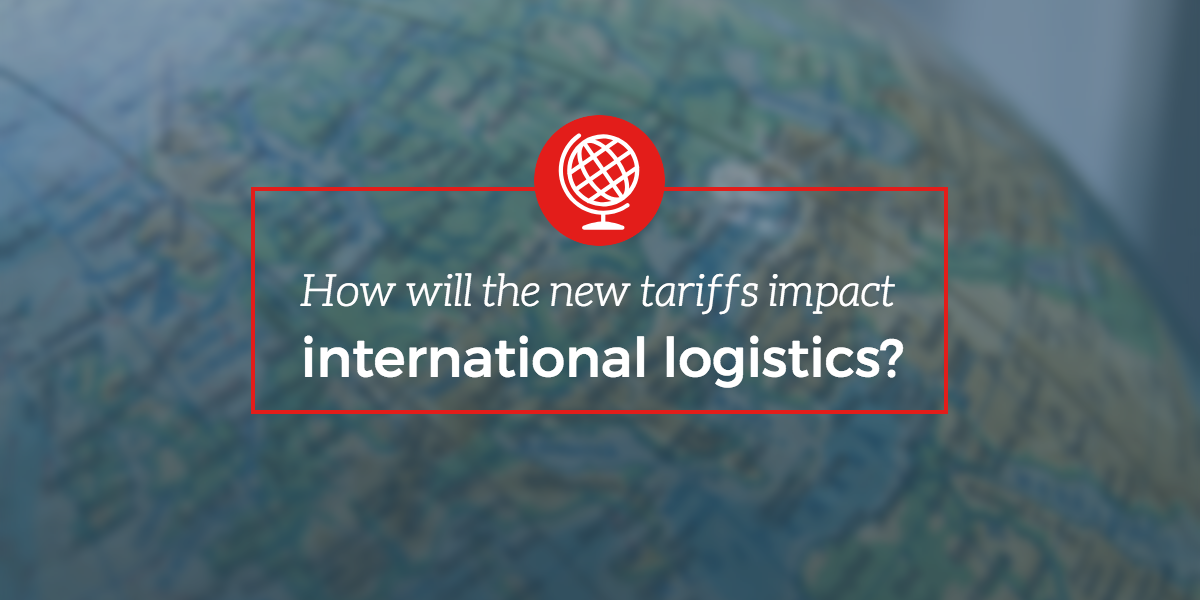 Soon, it will be more expensive and complicated for certain goods to cross the US-international border. With billions more in imports from China currently targeted, the current US administration's tariffs could cause what many are saying is a trade war. In response to the US Administration's tariff hikes, China has imposed their own tariffs. Wild fluctuations in US import/export volumes and higher costs are expected due to these tariffs. The best way to prepare for the changes coming to international trade is to stay up-to-date about the new policies and their expected outcomes. Here's what you need to know right now:
The what and why of tariffs
As a tax on imports, tariffs are equal to a percentage of the transaction price between a domestic buyer and foreign seller. They're imposed for many reasons, including:
Increase government revenue
Protect domestic industries from foreign competition
Influence the behavior and business practice of other governments
Tariffs or levies are currently collected at more than 300 ports of entry across the United States, but many economists call them an unwise trade policy. Not only does a lack of competitive pressure tend to open the door to higher prices and lagging efficiencies at home, tariffs can damage international trade relationships and hurt carriers and domestic businesses that rely on imported goods and components.
Steel and aluminum blues
The policy began in earnest earlier this year with new tariffs on steel and aluminum imports from Canada, the EU, and Mexico–a move that did not sit well with US automobile manufacturers, can-makers, and other metal-reliant industries.
According to the Aluminum Association, more than 97% of the nation's aluminum industry jobs rely on international trade partners. American steel purchasers claim the new tariffs put them at a competitive disadvantage.
The China dilemma
After implementing tariffs on of Chinese goods, the United States is prepared to launch another $200 billion worth of tariffs targeting China.
Thousands of products—from refrigerators to fruits and vegetables—have an additional 15% tariff pending. Additionally, more than 800 products, including industrial machinery, medical devices, and auto parts were subjected to a 25% tariff earlier this month.
So far, Beijing has retaliated with matching tariffs on $34 billion worth of US goods. They have targeted cars as well as agricultural goods like soybeans and meat.
What tariffs could mean for supply chains
The impact of these new international trade policies is already beginning to surface. For one, there's been a sizable increase in American exports compared to imports. Many businesses raced to pre-empt potential retaliatory tariffs on US food products and capital goods by getting international shipments out early.
Here are a few ways the trade tariffs could potentially impact supply chain job security, production, and shipping down the road:
Tariffs imposed on just $50 billion worth of Chinese imported goods could cost the US more than 100,000 jobs and cut gross domestic product by almost $3 billion.
Tariffs on that same $50 billion (plus those imposed by China in retaliation) translate into a threat to some 887,000 TEU of international container shipments–or nearly 7% of China-US container trade– as well as about 2.5% of all US container volume. Demand will likely surpass limited American capacity, causing container rates to rise.
US exports most exposed by the trade dispute include energy and agricultural products, such as coal and whiskey, and tariffs will inevitably hit some states harder than others. The Port of Louisiana– America's largest port–handles imports that include some 56 million short tons of crude oil, exports that extend to a quarter of the state's petroleum, and about 60% of wheat, rice, corn, and soybeans. The tariffs make Louisiana particularly vulnerable to job loss, as one in six jobs in the state involve international commerce.
A trade war would slow the total economic output passing through the Port of South Louisiana by at least 7% over the course of five years.
Chinese authorities have also reminded the US that while the proposed ban on US export recyclables like plastics, waste paper, vehicle batteries, and scrap copper hasn't been implemented yet, it could happen quickly–a move that would affect carriers on both land and water.
While it's not uncommon for countries to disagree over trade specifics, there are much broader issues at work, like the US trade deficit with China. The United States plans to target as much as $550 billion worth of Chinese imports if Beijing doesn't agree to scale back its what the US has deemed "aggressive industrial policies."
With neither side ready to back down, many companies have made the wise decision to explore logistics contingency plans. Exploring your sourcing and production options now may help you avoid exorbitant tariff fees in the future.
For help navigating this ever-changing international landscape, contact a trusted 3PL who can help. At CAI Logistics, we stay up to speed on international logistics trends and use our vast experience and network to help you make the best decisions for your business. Discover how we can help your business today.