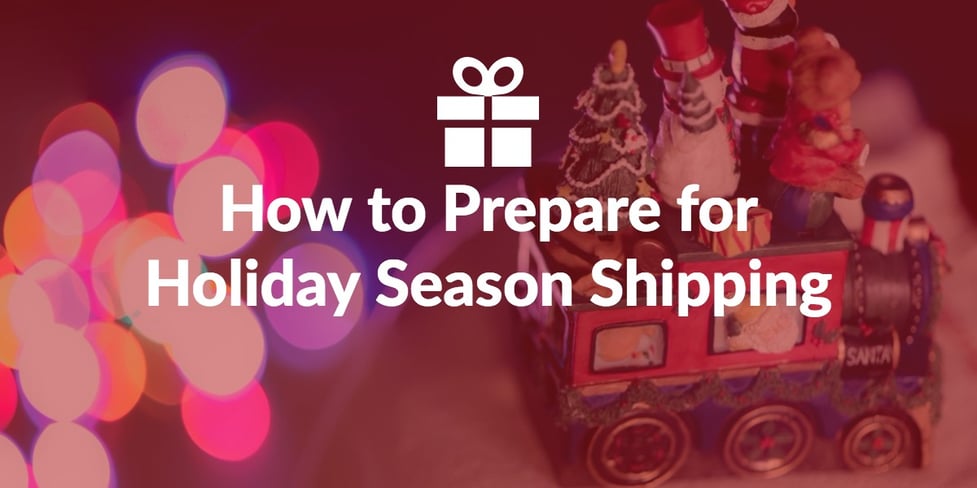 Our apologies to Charlie Brown, but it doesn't look like the holiday season will be getting any less commercial anytime soon. And of course, the frenetic pace is not just limited to the weeks between Thanksgiving and Christmas any more. According to a 2016 survey, 56.69% of Americans say they start their holiday shopping before Black Friday. In fact, 35% of shoppers get started before November.
It should come as no surprise that the busy season for shipping is occurring earlier and earlier. Many companies begin ramping up their production and inventory as early as July and August in preparation for the onslaught of holiday shoppers. As a result, pricing for logistics services can rise significantly in the last half of the year.
While it may seem silly to start planning logistics for fall and winter while you're still recovering from last year's holiday season, the truth is, when it comes to holiday shipping, it's never too early to prepare. Here's what you can start doing now to set yourself up for a smooth experience this holiday shipping season:
Take a look back
Go over your experiences from last holiday season. When did you start preparing? Was that early enough? Were there gaps in your shipping timeline? Did you have unexpected costs arise? Determine what worked and what didn't. You can then use these takeaways to map out what you should and shouldn't do this year. Building on your past experience can allow you and your team to create the ideal logistics plan moving forward.
If you don't already have a relationship with a third-party logistics (3PL) company, consider finding one now so you can start working out your plans with them for the upcoming holiday season. Discuss your concerns about the process, including any pricing questions you may have, so that you're not caught off-guard.
Include your 3PL in your planning
Whether you're a retailer, a manufacturer, or a supplier, you're involved in a delicate ecosystem in which everyone relies on someone else to meet their goals. While this is true all year, the volume of business during the holiday season amplifies the existing dynamics of these relationships, making any miscommunication particularly fraught.
Include your 3PL in your planning and forecasting processes so that they can start preparing for your shipping needs ahead of time. It's also important to keep them in the loop as you or other involved parties make changes to orders or schedules. Give ample notice so that they can accommodate additional freight or adjust timelines to meet your needs.
Be prepared and flexible
Regardless of how well you and your 3PL have communicated and prepared, with so many moving parts, it's a near certainty that there will be some changes to your original plans. If you've maintained communication and a close working relationship with your logistics provider, they should be able to react quickly, answer your questions, and find new ways to meet your needs when issues arise.

It's wise to take advantage of the relatively slow pace of the next few months to plan ahead for the stress and chaos of the holiday shipping season and to develop open communication lines with your logistics provider. Getting on the same page now will help you navigate the busiest time of year as painlessly and smoothly as possible.