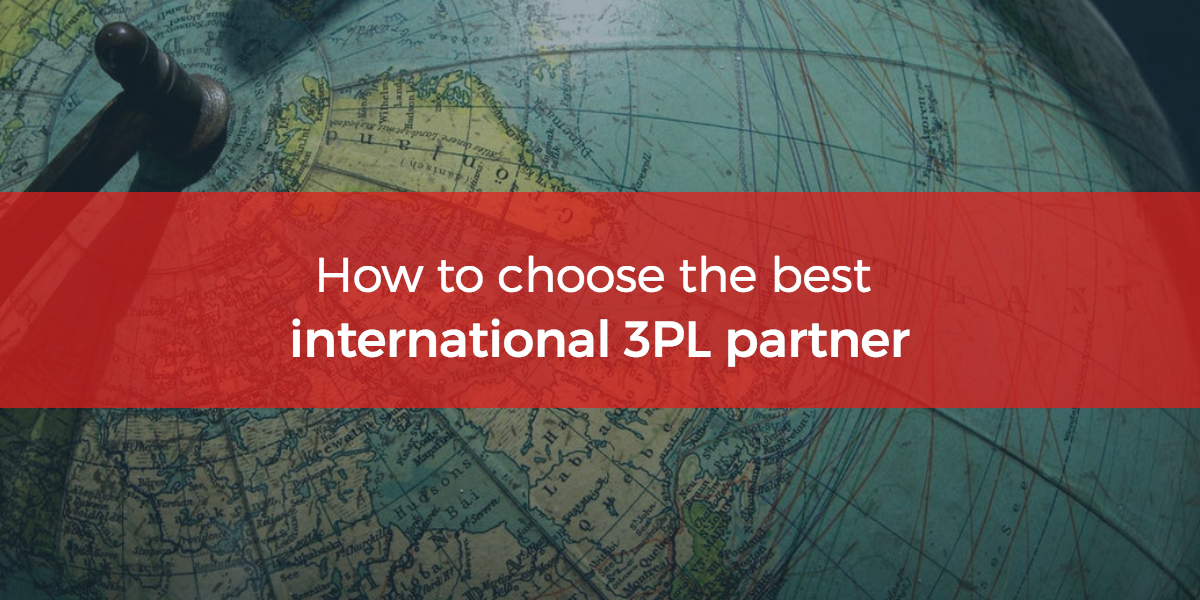 In this growing global economy, the demand for affordable and reliable shipping capacity is at a record high. Finding the right international logistics partner will help you navigate the world of advanced logistic technologies, new international trade agreements, and the increasing complexity of global supply chain operations.
Many shipping managers gravitate towards 3PLs with the lowest rates. Price, though an important factor, can mislead you if it's your primary consideration. Choosing the wrong partner will cost you more in the form of expensive delays, reputation, and time re-routing shipments.
Picking the right international 3PL partner will save you money while making your job easier. To assist you in your evaluation process, here are five important attributes to look for in your next international logistics partner.
1. Personalized shipment strategies
Ensure logistics partners will commit to understanding your business' specific shipping needs.
Maybe you transport chemicals that require declarations, or you're in an industry where transparency is a must. A logistics partner who understands your business will also help uncover new cost-saving opportunities like using intermodal transport for longer routes.
Filter out companies who insist on using one size fits all service solutions for all their clients. The ideal partner will work to understand your business, present you with relevant options, and advise you on which strategy will help you achieve your individual goals.
Other requirements from your 3PL shipping plan should include:
Confirm the required service level agreements.
Determine a plan for solving your "trouble lanes."
2. Strong financial stability and history of payment
If your global 3PL partner disappears or stops making payments, the impact will be severe to your enterprise and your clients. When a 3PL defaults on payments, you could be contractually obligated to double pay. Such an interruption would not only be expensive, but it will slow your supply chain operations and upset your customers.
Pick a partner with strong financial stability to minimize your risk of a sudden supply chain interruption.
When evaluating the top 3PL candidates, dig deeper into their operational history. Have the candidates ever missed payments? Are there any big loans that would show financial instability? Check multiple sources because records can contain outdated or incorrect information.
Use these strategies to dig deeper into a potential 3PL's payment history:
Look at reports through companies like

Dun & Bradstreet

or

Standard and Poor's

.

Choose to work with 3PL providers who provide a strong list of references.

Request to talk with past clients to see what they have to say.
3. Strong investment in technology
You need a partner with reliable data sharing capabilities and prompt responsiveness. Great IT helps logistics partners provide you with this high level of service and transparency.
Your 3PL should be proficient with the following technologies:
Electronic data interchange (EDI)
Transportation management software (TMS)
Top notch IT infrastructure offers the following benefits:
Easy shipment documentation
4. Scalable transport solutions
The ability to scale your operations will impact your supply chain efficiency. Scale in logistics means you can adjust logistics processes so inventory levels match market demand. This helps you avoid running out of stock or over-investing in "dead inventory."
If you experience spikes or lulls in demand, your logistics provider should have the systems and experience to adapt with ease.
Ask your potential partner the following questions:
5. Trusted and experienced
Take time to find trusted partners. Logistics firms will serve as an extension to your business and have a direct impact on your customers' experience. You have to trust your partner to optimize your end-to-end operations with meaningful collaboration, accurate information, and excellent service.
Here are some attributes to look for when picking a trustworthy logistics partner:
Highly experienced and dedicated team to help solve real-world challenges
Ample availability to address concerns and issues that may arise during the contract
A service-oriented culture that puts customers front and center
Diversified and able to provide a wide variety of transportation options
A large foundation of assets, locations, and experience to provide a one-stop-shop for all your logistics needs
The international 3PL company you select can make or break your supply chain. A good 3PL partner will help you operate with confidence, use innovative solutions, and deliver cargo on time, while charging affordable rates.
CAI Logistics combines global shipping expertise, modern technology, international resources, and a company-wide devotion to provide your organization with the absolute best third-party logistics experience.
Contact us to see how CAI can improve your supply chain today. You will learn first-hand why customers say working with us is one of the best things they've done for their business. We work harder than anyone else to reduce your workload, improve visibility, lower costs, and deliver your goods with exceptional skill.