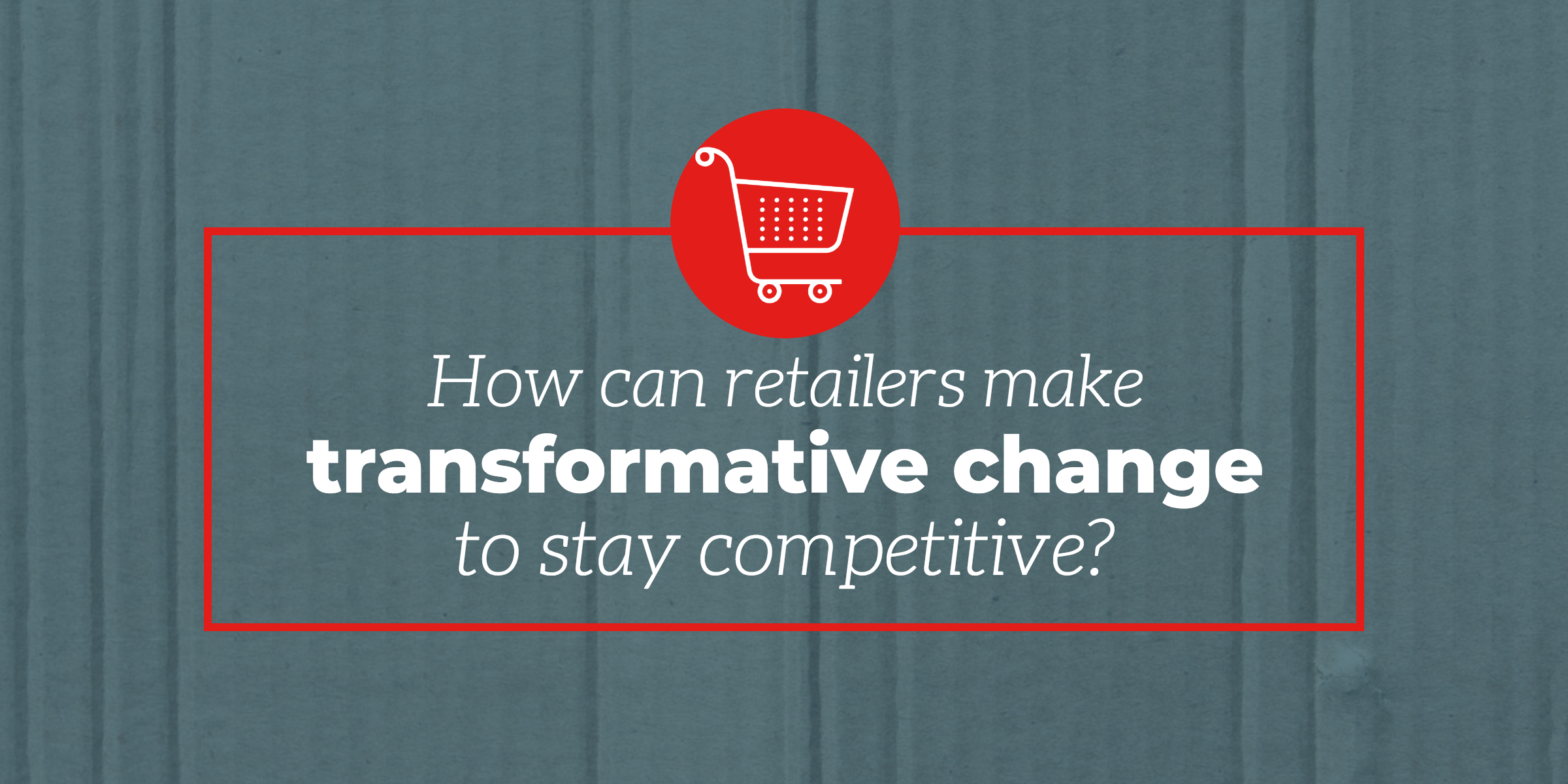 In the age of Amazon, the impact of the digital marketplace is fundamentally reshaping traditional retail business models. As brick-and-mortar businesses seek ways to evolve beyond their four walls, supply chains have had to undergo transformative change to compete with retail giants on price, quality, or customer experience—if not all three. This "Amazon Effect" continues to push the boundaries of supply chains to meet lofty customer expectations.
These days, consumers are—more than ever before—bargain shoppers; they know what they want and how to buy it cheaply. With their embrace of online shopping, they have become savvy at navigating the e-commerce space. If their needs aren't met, buyers can easily switch loyalty to another brand. The shifting demands of fickle consumers call for a greater sense of urgency to adapt quickly or risk being left behind.
Managing to get products to buyers when, how, and where they want them isn't achievable with a simple ship-and-forget approach anymore. It requires making smart moves in three focal areas of transformation.
Adaptability and agility
More than ever, online customers want access to in-store pickup, endless stock, and free returns. In an environment where channel boundaries are blurring, online businesses need to design the shopping experience to meet the demands for cost, convenience, and variety. To optimize the fulfillment of any order, retailers will need to incorporate agile processes into their supply chains.
With complex and extensive supply chains, efficient cross-channel communication becomes a key enabler of success. An integrated approach of information sharing will help supply chains better manage inventory, materials, and transportation from consumer point-of-purchase all the way to delivery. By investing in technology for enhanced visibility, retailers can react to and reduce disruptions at any given point in the supply chain.
Rather than restocking in traditional pallet-level loads, e-commerce retailers should consider a smaller, more frequent inventory strategy to quickly optimize various fulfillment orders. In these businesses, adopting unit-flow processes can help provide productivity, inventory availability, and cost-efficiency needed for omnichannel demands.
Expanded fulfillment
In the last few years, consumers have been trained to expect their products to arrive anywhere quickly, at low or no cost to them. To meet customer expectations, retailers need to deliver products in the cheapest and fastest way possible.
For less-established e-commerce businesses, that means positioning warehouses and distribution centers (DCs) near dense, high population and income areas to get closer to customers. Retailers will also need to look at cross-dock facilities, third-party fulfillment centers, and transfer hubs to meet new capacity standards. A more localized footprint allows for faster deployment to help online companies meet quick turnaround times.
Replenishment
Delivering an endless assortment of products to different locations safely and on time can present a tremendous and costly challenge, especially when retailers attempt to go it alone. When e-commerce companies are poised to outgrow their DC network but are concerned with high overhead costs, turning to third-party providers can help businesses expand their distribution networks and reach optimal efficiency.
To overcome capacity and cost challenges, working with a logistics partner can help retailers meet delivery requirements. Whether it's through last-mile deliveries, intermodal strategies, special white-glove handling, or any combination of creative solutions, an experienced third-party logistics company can lighten the load and help growing retailers become a competitive force in an increasingly crowded marketplace.