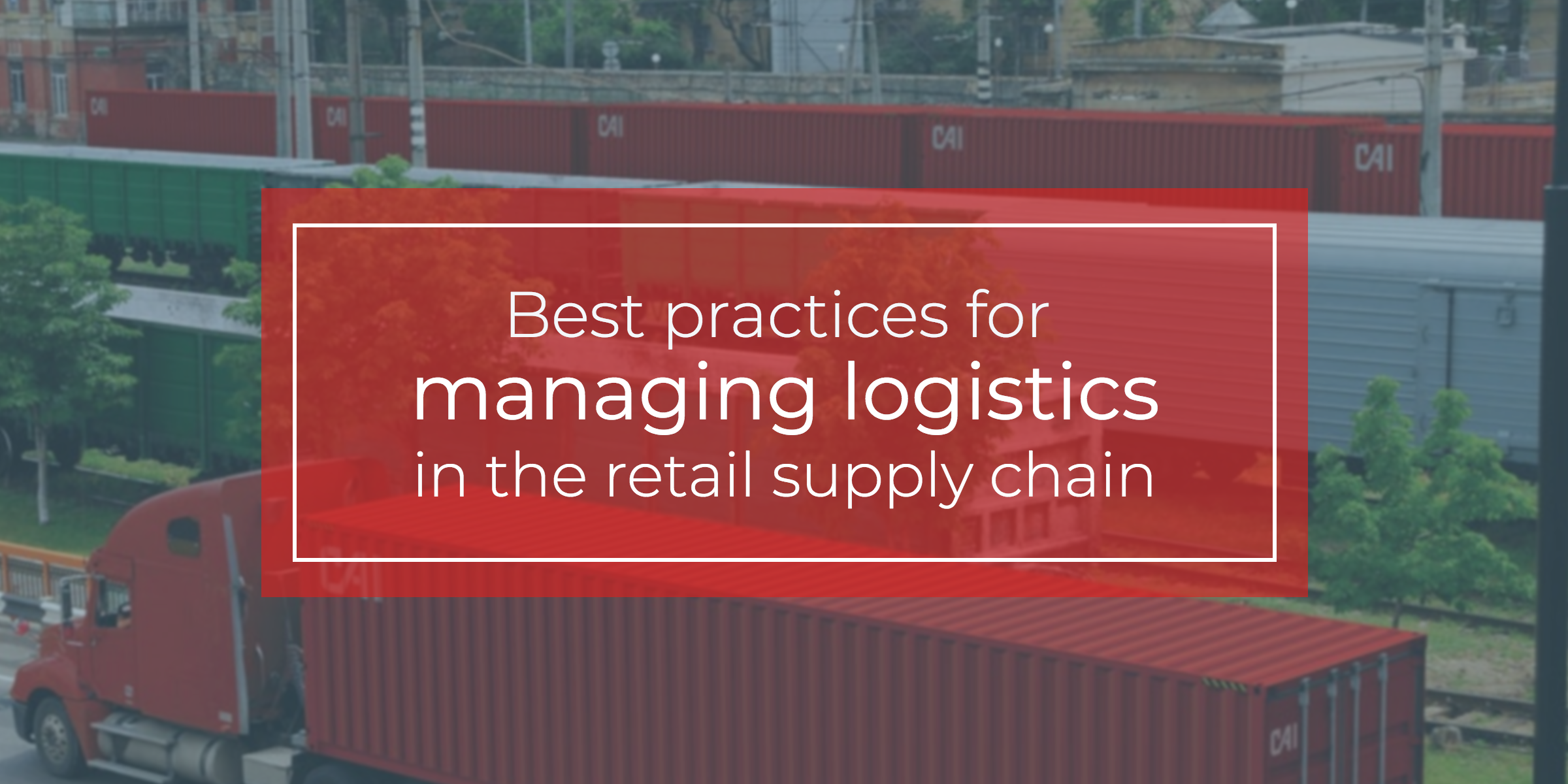 Managing logistics in the age of e-commerce is a tall order. On top of current logistics challenges, retailers have to worry about the expense, execution, and expansion of supply chains to compete in the omnichannel landscape. But with careful planning and informed decisions, supply chain executives can build a smooth, efficient logistics operation.
Here are some creative strategies you can implement to manage logistics in the retail supply chain.
Leverage intermodal strategies
Using over-the-road trucking may be ideal for faster deliveries, but at a time when shoppers are driven by price, supply chain leaders need to think about lowering costs wherever they can in the chain. Fortunately, the alternative to using intermodal transportation is a great option to help compress costs in the middle mile. Intermodal transport utilizes two or more modes of transport on a single bill of lading, with no extra handling in between. By combining trucks and rail, shippers benefit from increased fuel efficiency, cost savings, convenience, and additional capacity options.
Consolidate shipments
Before the e-commerce boom, retailers had time to fill pallets and build truckloads before shipping the next batch of inventory. Now, because of expectations set by e-commerce giants like Amazon and Wal-Mart, consumers prefer buying from companies who offer them fast and low-cost shipping. These demands lead retailers to ship in smaller, more frequent quantities. While using a less-than-truckload (LTL) strategy can help keep your goods in transit, it may also stack up costs if you need quick turnarounds.
On the other hand, leveraging cross-dock or transloading services to consolidate shipments can help retailers save time and money. Not only does this allow retailers to take advantage of truckload pricing, but it also helps minimize the number of inbound shipments to stores or distribution centers.
Expand supply chain visibility
The backbone of superior customer service and dynamic planning is supply chain visibility. A growing network of suppliers, carriers, and their customers require a common system of collaboration to plan and run all the shipments like a well-oiled machine. Since speed and accuracy are vital to smooth retail supply chains, it's crucial to capture and report all relevant data related to orders, capital, production, and delivery. This foundation of visibility can help logistics managers make informed decisions that increase efficiency and profitability.
With the help of a transportation management system (TMS), logistics managers can communicate and track shipment data in real-time. They can also provide status updates to transportation providers throughout the shipment process. Expanding visibility across the entire fulfillment network also helps reduce risk, improve lead times, and identify shortage and quality problems along the supply chain.
Establish safety and sustainable measures
Today's shoppers are incredibly sensitive to the quality of their goods as well as the ethical practices of retailers. At the same time, regulators are increasingly concerned with safety and compliance, and the mitigation of risk. To this end, supply chain leaders need to pay close attention to transporting goods in a quality-controlled setting, minimizing environmental impact, and strengthening transportation security.
Having a risk management protocol in place will not only improve your shipping reliability but will also help you proactively prevent disruptions. Shippers can choose to work with qualified carriers and providers to ensure safe and efficient service. If you're shipping internationally, working with a Customs-Trade Partnership Against Terrorism (C-TPAT) certified partner is important. An accredited partner can help you add a higher level of protection to your goods. A supply chain that leverages intermodal and consolidation solutions reduces wasted fuel and contributes to a friendlier footprint.
Use strategic partners
Changing demands and expectations have pushed retailers to offer more customized options and perform a wider range of logistics tasks. With these demands stretching resources thin, the help of a third-party logistics provider (3PL) is an opportunity worth tapping into. The right partners can help retailers scale operations, optimize their routes, and develop rapid omnichannel solutions.
There are many factors to consider when choosing the best logistics partner, but supply chain leaders can't afford to take this decision lightly; they need reliable partners to help them deliver goods on time and in good condition. The best bet is to partner with a trusted advisor who's committed to knowing your business needs inside and out, and who can offer access to extensive networks, broad industry knowledge, and creative transportation solutions.